FEATURED ARTIST: PINK FANTASY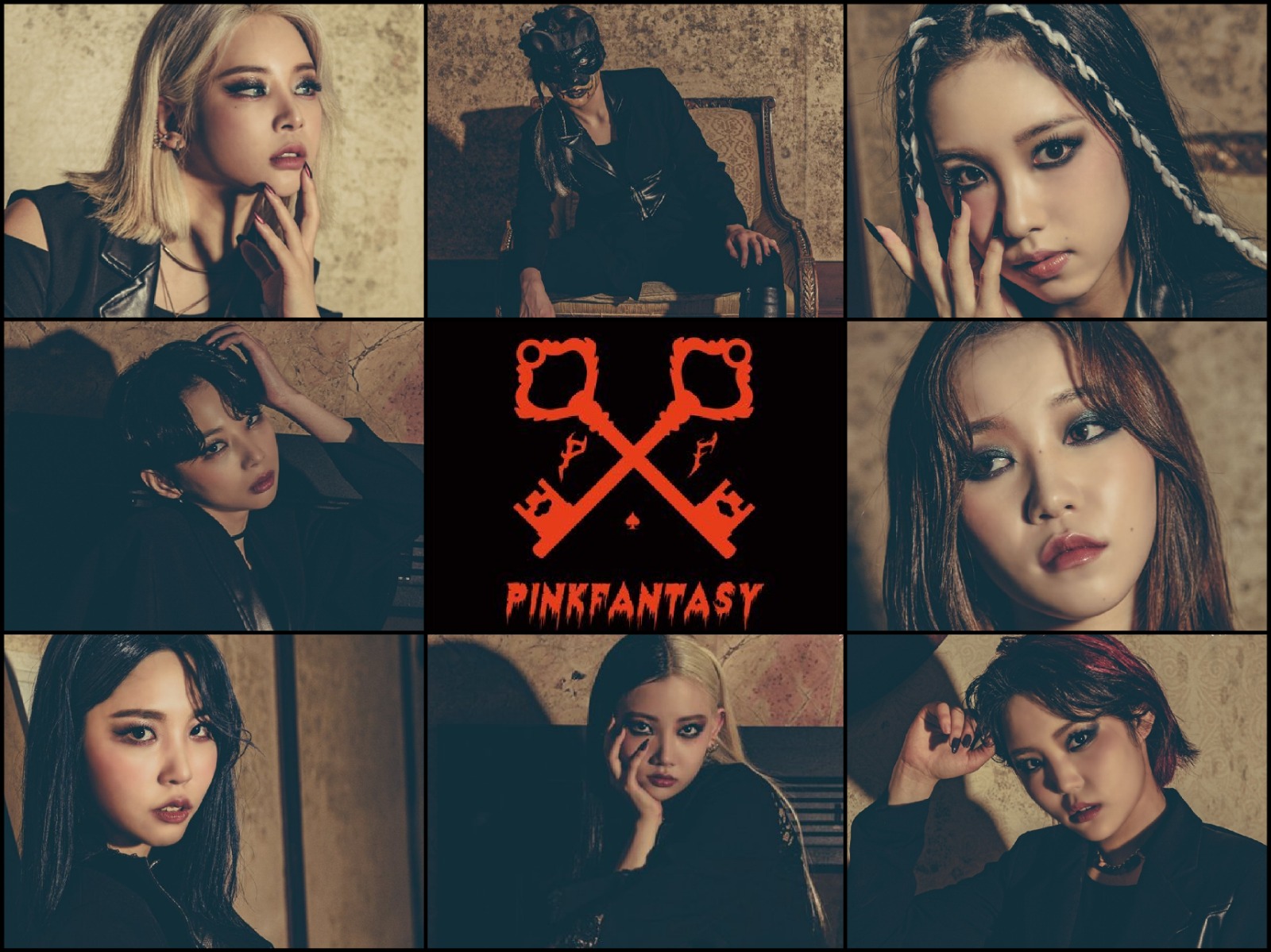 PinkFantasy (핑크판타지) is a girl group under Mydoll Entertainment who debuted on October 24, 2018 with the title track 'Iriwa'. The group currently consists of members SeeA (시아 formerly of Piggy Dolls), Yechan (예찬 formerly of Awesome Baby) Harin (하린), Arang (아랑), Momoka (모모카), Miku (미쿠), Heesun (희선) as well as a hidden member Daewang.
Daewang is always masked and their real identity will be announced in the future. The member being hidden makes the group unique within the KPOP industry. The group's line-up has changed since debut due to another unique concept of having guest members during each comeback. Past and guest members include: SangA (상아), Yubeen (유빈), Aini (아이니) and Miu (미우).
Pink Fantasy released their 2nd single 'Fantasy' on August 5th, 2019. On November 9th, 2019 their 3rd single 'Playing House' was released followed soon by 'Shadow Play' a song of the unofficial sub-unit 'PinkFantasy Shadow' on July 19, 2020. The group has 2 official sub-units 'MDD' and 'Pink Fantasy SHY' and some of their music videos were produced by 'Shindong of Super Junior'.

On January 21, 2021 along with then guest member Heesun, the group released their 4th single 'Lemon Candy'. 'Lemon Candy' was a favorite of Big B Radio's listeners debuting on a the Listeners' Choice Top 30 KPOP Weekly Countdown at #28 on January 30th and staying for 6 weeks on the chart peaking at #9 on both February 6th and 20th.
On June 21st their 1st EP 'Alice in Wonderland' was released with the title track 'Poison'. Poison is described as a rockvibe song (similar to 'Fantasy') with teasers featuring Kim Jung Mo (TRAX) as a guitarist.
Article created: 06-20-2021
Music Videos

PINK FANTASY Social Media Links: