FEATURED ARTIST: PIXY (픽시)
PIXY (픽시) is a 6 member girl group under Allart Entertainment and Happy Tribe Entertainment (formerly home to Boys Republic) who debuted on February 24th, 2021 with the digital single 'With My Wings' and the title track 'Wings'. The group consists of: Ella (엘라), Lola (로라), Satbyeol (샛별), Dia (디아), Sua (수아), and Dajeong (다정). The name PIXY refers to the fairies of British folklore: they can be playfully mischievous at times but can also show a dynamic magnificence with very different sides of themselves. Their concept is based on 'Good and Evil Fairies', but at the end of the day their goal is to give a good influence to everyone.
'Wings' debuted on Big B Radio's Listeners' Choice Top 30 KPOP Songs of Week on March 6th, 2021 at #25, the song lasted 7 weeks and peaked at #5 on March 20th. 'Wings' ranked #41 on Big B Radio's Mid-Year Chart of 2021. The group quickly came back with their first EP 'Chapter 02 Fairy Forest: Bravery' and the title track 'Let Me Know' on May 20th, 3 months after their debut. 'Let Me Know' stayed 10 weeks on the Top 30 and peaked at #10 on June 12th, 2021.
On September 24th, 2021 the group pre-released a special music video ahead of their upcoming comeback for the song 'Still With Me' dedicated to their fans called 'Winxy'. Their second EP 'Chapter 03 Fairy Forest: Temptation' was released on October 7th with the lead titles 'Addicted' and 'Bewitched' along with the pre-release 'Still With Me' and another b-track 'Moonlight'. 'Addicted' stayed on the chart for 9 weeks and peaked at #3 back on October 30th, while 'Bewitched' entered the chart for only 1 week on November 20th at #30.
On December 14th the group released the single 'Call Me', the song debuted on the Top 30 at #3 on January 1st, 2022 making it their strongest debut to date. PIXY continues to entertain their fans with their unique dark concepts and bright personalities. You can request PIXY songs and vote for their songs on Big B Radio's poll.
Article created: 1-13-2022
Special Credit to: @PixySupport on twitter (PIXY's Support Team)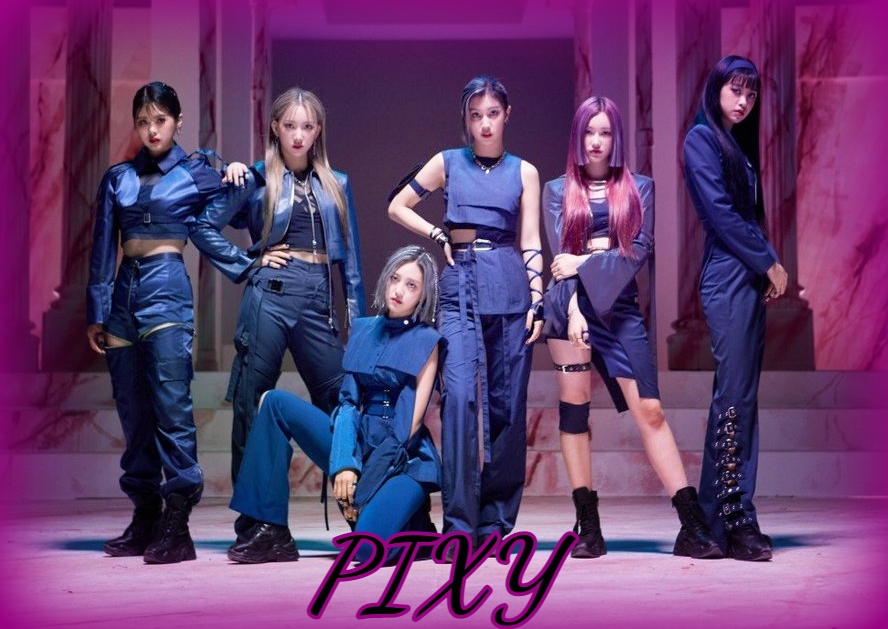 ---
PIXY (픽시) Social Media Links:
Twitter: https://twitter.com/official_pixy
Facebook: https://www.facebook.com/PIXY-107115477733665
Instagram: https://www.instagram.com/pixy_official_/
Youtube: https://www.youtube.com/c/PIXYOFFICIAL
VLive: https://www.vlive.tv/channel/8BCE6D
Fancafe: https://cafe.daum.net/PIXY