FEATURED ARTIST: E'LAST (엘라스트)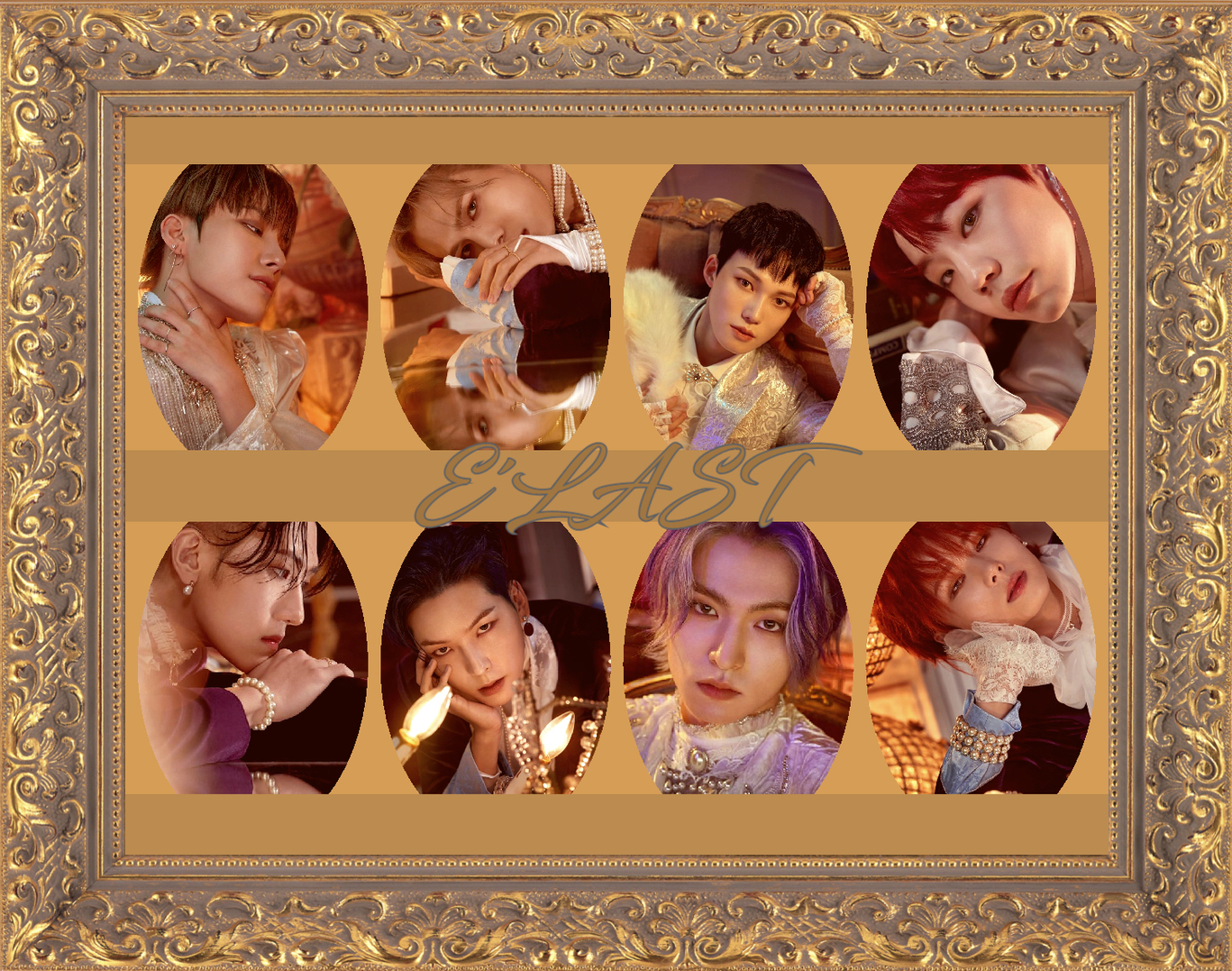 E'LAST (엘라스트) is a boy group under 'E Entertainment' previously known as 'EBoyz' (이보이즈). Their name is an abbreviation of the word 'Everlasting'. They debuted on June 9, 2020 with their first mini album 'Day Dream' with the title track 'Swear (기사의 맹세)'. The group consists Rano (라노), Choi In (최인), SeungYeop (승엽), BaekGyeul (백결), Romin (로민), WonHyuk (원혁), WonJun (원준), and YeJun (예준). Before debut Members Wonhyuk and Wonjun participated in Produce X 101 ranking #33 and #47 respectively.
On November 11th, 2020 the group released the mini album 'Awake' with the title track 'Tears of Chaos (눈물자국)' for their first comeback. The group promoted the song 'Dangerous' in January of 2021 a b-track from the same mini album. 'Dangerous' debuted on Big B Radio's Listeners' Choice Top 30 Weekly KPOP Songs at #23 on January 31st and stayed for 4 weeks on the chart peaking at #19 on February 6, 2021.
The group's first sub-unit E'LAST U was announced in April 2021, the sub-unit includes the 4 members Choi In, Seungyeop, Romin and Wonjun. E'LAST U debuted with the digital single 'The Beginning of Spring' on May 19, 2021.
The members are known to be multi-talented, having attended dance academies, playing instruments, being multilingual, and producing their own music. Prior to their debut the members were in the reality show 'E'LAST UNLOCK' and most recently another one 'E'LAST Superhero' both produced by MNet. Romin released an OST for the kdrama 'So I Married an Anti-Fan' in 2021 called 'Starlight'.
E'LAST released their 1st Single Album 'Dark Dream' on September 29, 2021 with the title track of the same name. 'Dark Dream' became the group's first music video to surpass 10 millions views and ranked #4 on Billboard Weekly Digital Songs Chart and peaked at #14 on the US iTunes Song Chart. 'Dark Dream' debuted on the Listeners' Choice Top 30 on October 9 at #15 then reached into the Top 10 at #9 the following week. E'LAST peaked at #6 on October 23, 2021. You can request E'LAST songs and vote for their songs on Big B Radio's poll.
Special Credit to: E'LAST's Twitter Support Team (@ELASTsupport) and E'LAST Projects (@ElastProjects)
Article created: 10-20-2021
E'LAST (엘라스트) Social Media Links:
Website: http://eent.co.kr/html/artist.php?no=11
Twitter: https://twitter.com/ELASTofficial
Facebook: https://www.facebook.com/ELASTofficial
Instagram: https://www.instagram.com/elast_official/
Youtube: https://www.youtube.com/c/elast
VLive: https://www.vlive.tv/channel/A0BBCF
Fancafe: https://cafe.daum.net/EBOYZ